We Help Successful Business Owners Scale Using 'Guaranteed, Performance-Based' Digital Marketing
Are You a Brand or a Successful Small Business Owner? We'll Help You Grow Further!
You probably got into business because of a passion that you have/had, not because you love marketing, right? There's a myriad of stuff that you need to do as a small business owner, and marketing is one of the most important. Without it, few will find you! We're  here to guide you, to be your marketing confidant, for guidance and more importantly to formulate a workable strategy to help grow your business even further!
Guaranteed, Performance-Based Marketing
We know what works, and we're so confident which is why we can offer our unique performance-based guarantee to you!
Defining Your Perfect Customer
Most businesses try and serve everyone and have no clear avatar.  We'll work with you so we can attract your perfect customer.
Building Out Your Online Eco-System
We will develop a bespoke & automated lead generation system geared around generating you more high-quality leads.
We'll Help You Scale Even Further
You're already successful! We'll help you scale even further and get found more easily online when people are searching for your product/service.
WHY RED CHILLI DIGITAL?
Delivering High-Quality Sales Leads Since 2008
The founder of Red Chilli Digital, Phil Carrick, has been helping Brands and Small Businesses generate fresh leads since 2008.
Phil is a Member and Mentor for the Chartered Institute of Marketing and regularly delivers 'digital growth' marketing workshops and personal sessions for SME's locally and nationally.
He is a keynote speaker, having trained thousands of small business owners how to grow digitally both personally and at large events such as The Business Show at London's ExCeL Arena.
In the 14 years we have generated over 40,000 leads for our business and our clients.
We now work with brands and successful small business owners helping you grow even further using the latest multi-channel advertising and marketing strategies that we have developed over years.
"I've attended many training sessions and workshops with Phil and to me he is the best internet marketer and trainer in the world today!
What Phil doesn't know about driving traffic and leads to your website can be written on the back of a stamp!"
"It's a rare thing to find someone blunt, direct and no-nonsense that's also comprehensive, caring and inclusive.
If you're looking to find a way to increase your business then I'd highly recommended you jump onto anything that Phil's doing."
"Phil is the most knowledgeable person I have come across in Internet Marketing. His training & help are second to none and his training methods are easy to implement and always has great value.
If you are looking for a mentor look no further than Phil Carrick."
"Phil is one of the nicest, most genuine, and honest guy in the Internet Marketing world.
What you see and hear from Phil is what you get (apart from his little rants) which is said in a good way.
He has many years of experience and knows just about every trick in the book.
If you want a guy to trust about how to start your very own Internet business Phil Carrick is your man. 10/10″
A Few Of Our Client Success Stories
Toward Ltd – Executive Coaching
In a highly competitive niche we helped Toward Ltd get to #1 on Page #1 for many keywords.
As a result of this Toward Ltd has seen a huge increase in enquiries every month.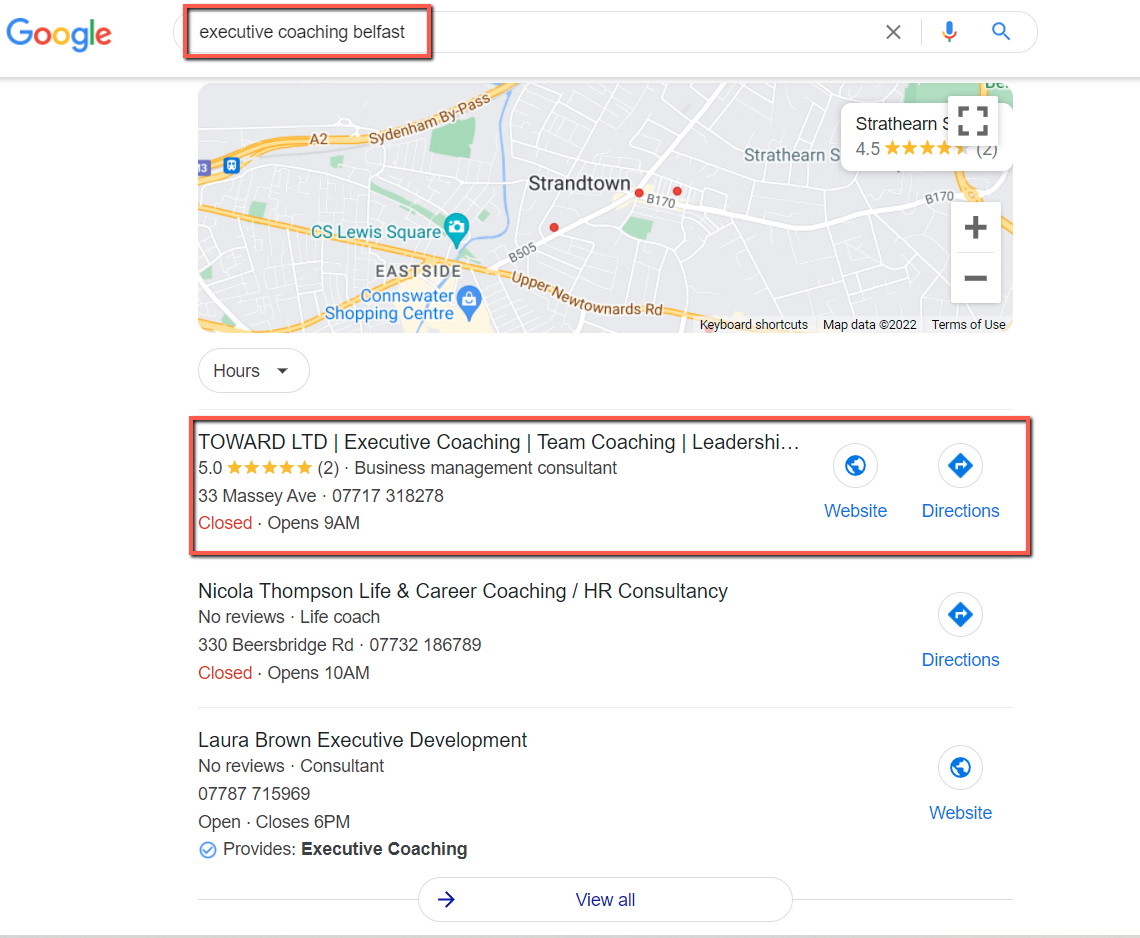 Belfast SEO Experts
We managed to rank Belfast SEO Experts on #1 in only 2 months!
This is when we are against other competitors who specialise in Search Engine Optimisation (SEO).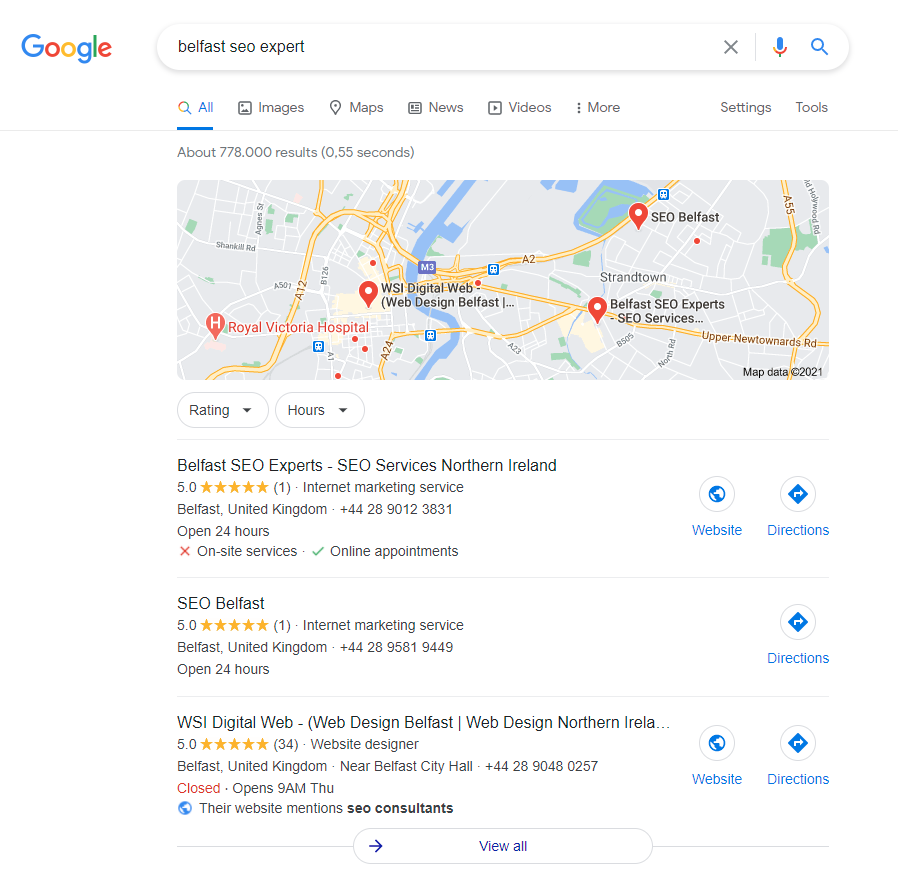 Rent A Tent NI
In a city with a population of approx 639,000 we helped Manus from Rent A Tent NI reach #1 on Page #1 in 3 months.
As a result of this Manus has seen a significant increase in enquiries and bookings for his business.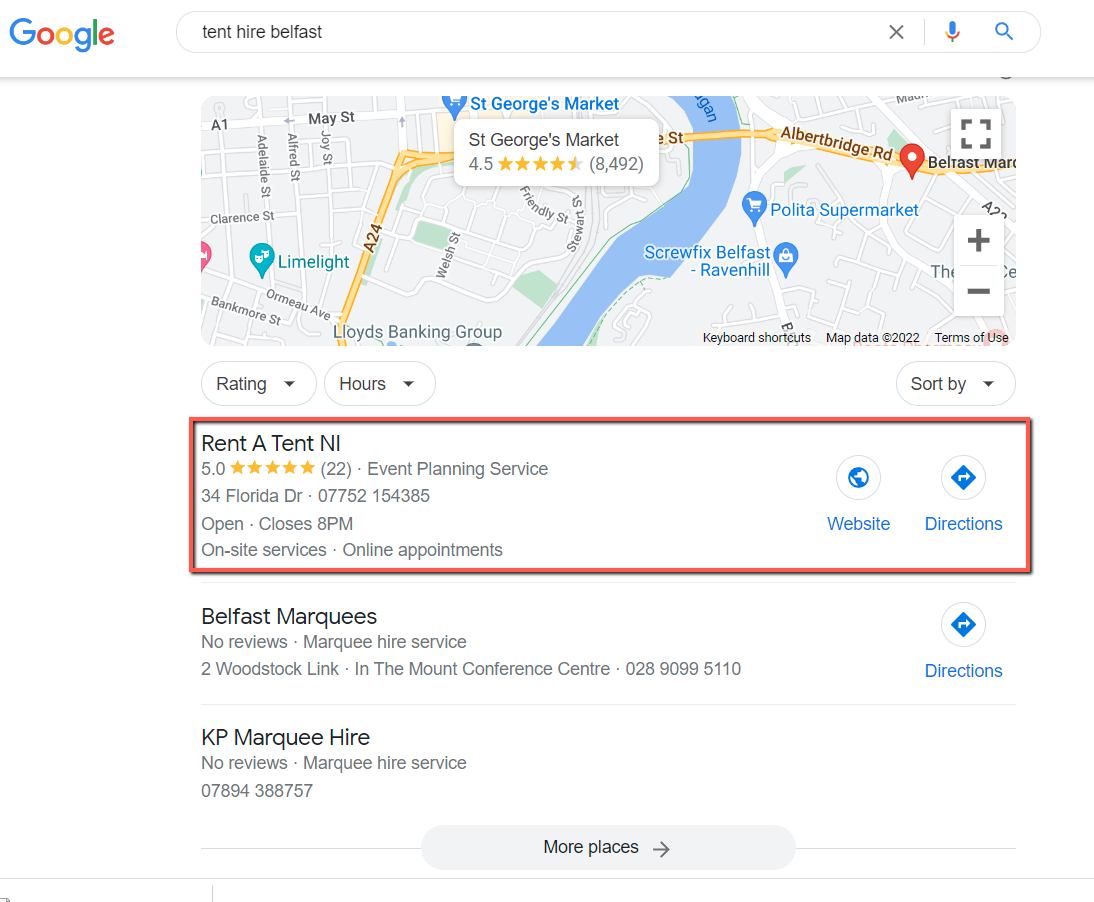 Green Holiday Cottages
In a highly competitive industry, we helped Jenny & Mark from Green Holiday Cottages rank #1 for their chosen keyword.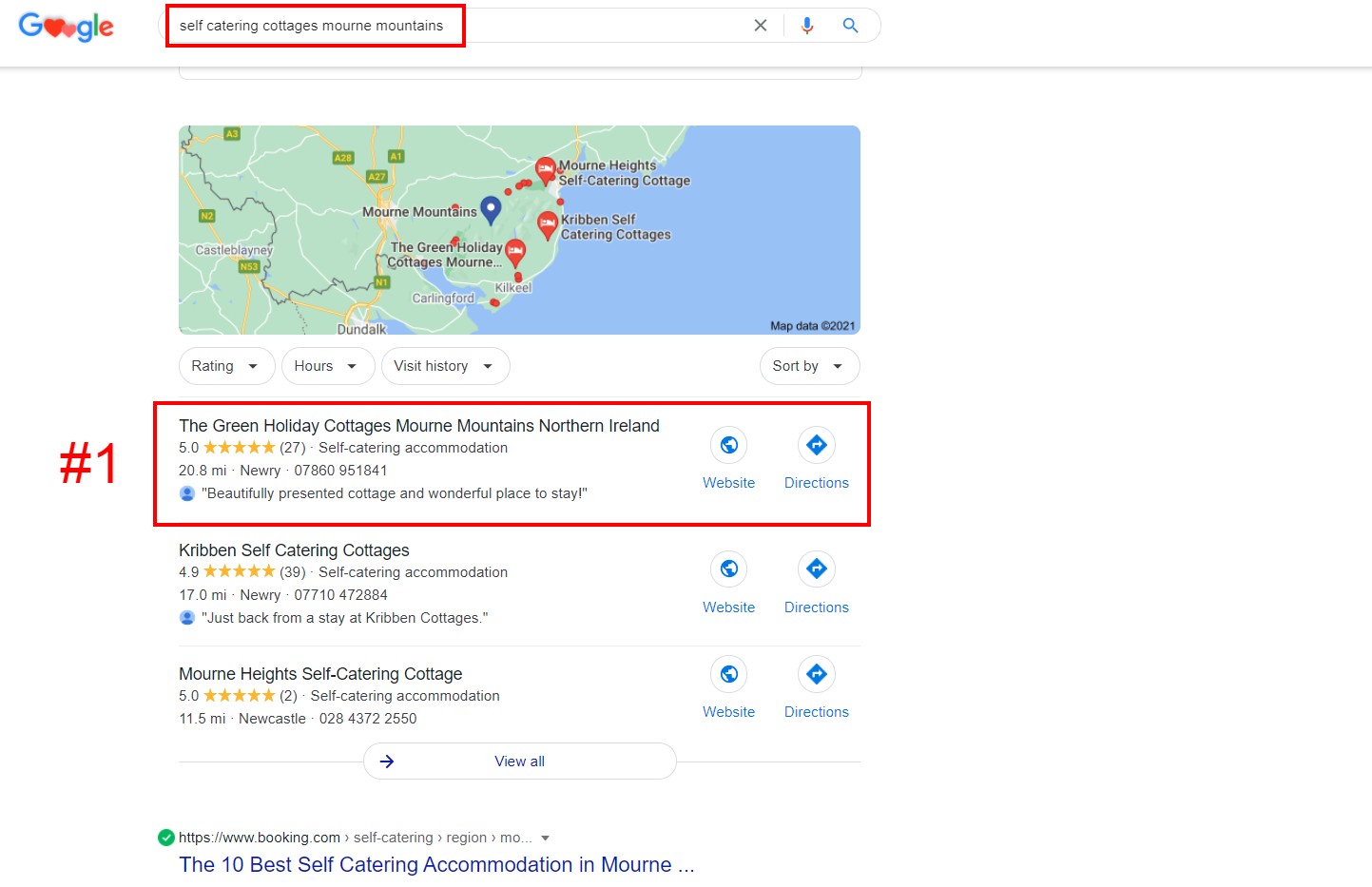 Knox Clayton Architects
Knox Clayton Architects are in a city in Northern Ireland with a population of over 150,000, with many Architects competing for the coveted #1 position.
After working closely with Adrian at Knox Clayton they ranked #1 on Page 1 for the search term Architect Lisburn, as well as other searched keywords.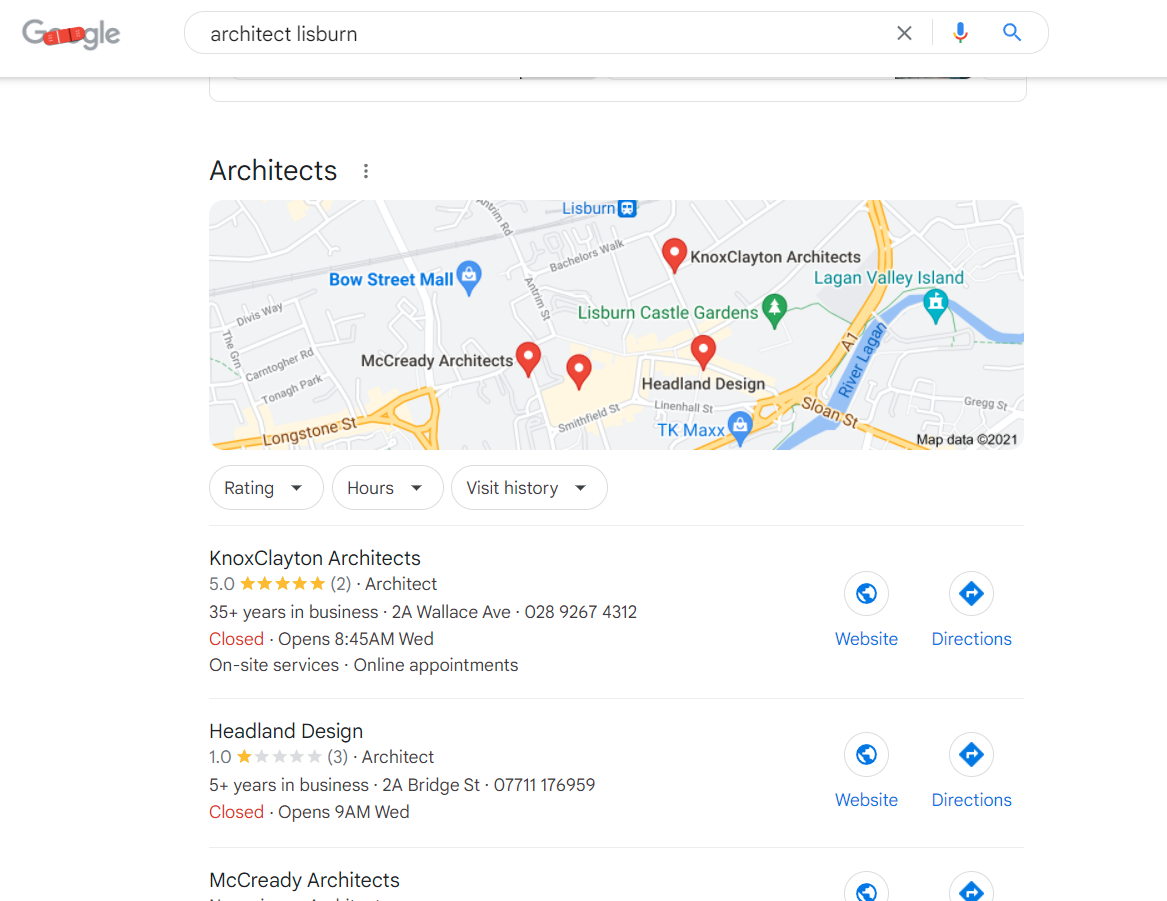 The Kinesiology Guy
Although Kieran has over 20 years experience as a Kinesiologist, he did not have a Google My Business (GMB) listing for his business The Kinesiology Guy .
We worked with Kieran to create and completely optimise his GMB to help Google understand his business, and more importantly show his business in the search listings when potential clients are searching for Kieran's services.
We have managed to display Kieran's GMB listing on Page 1 in less than 1 month and Kieran's GMB has been found 640% MORE than last month!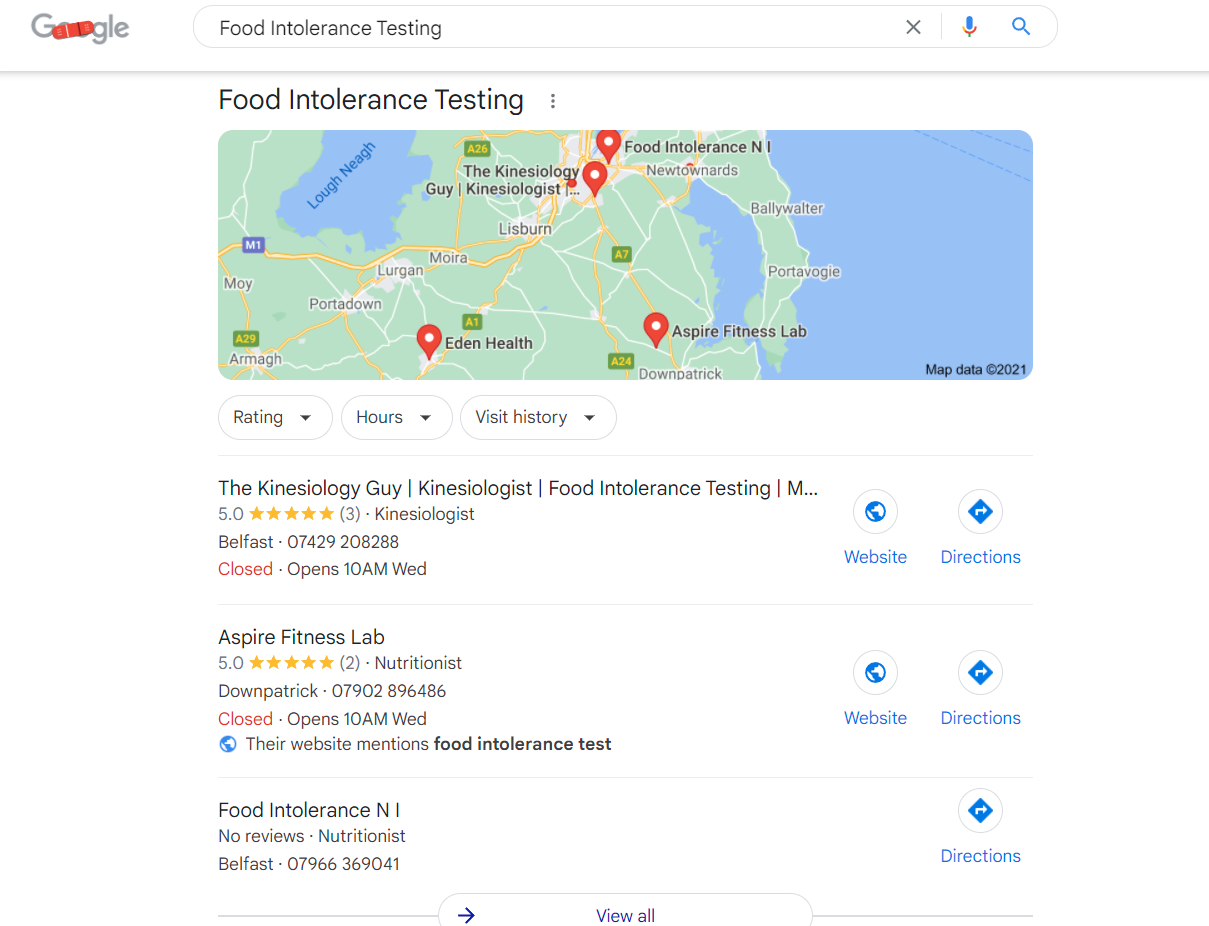 LT Fit Hut
In a town with a population of 61,000 we helped personal trainer LT Fit Hut grab the #1 spot in Google for their chosen keyword, personal trainer Bangor.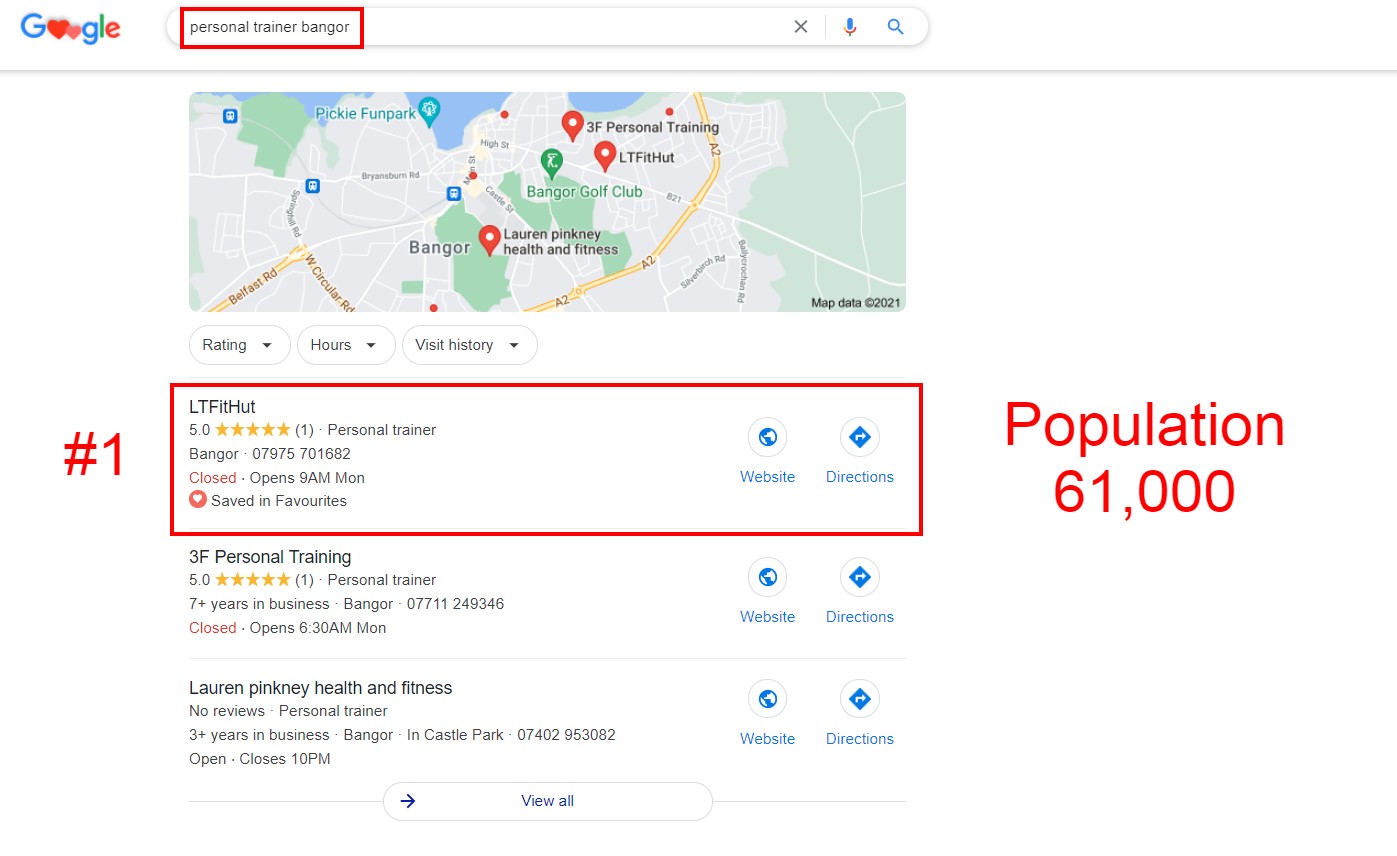 Floor Style
In a town of approx 38,000 we helped Floor Style in Larne hit the #1 spot in Google for their chosen keyword, wooden floors Larne.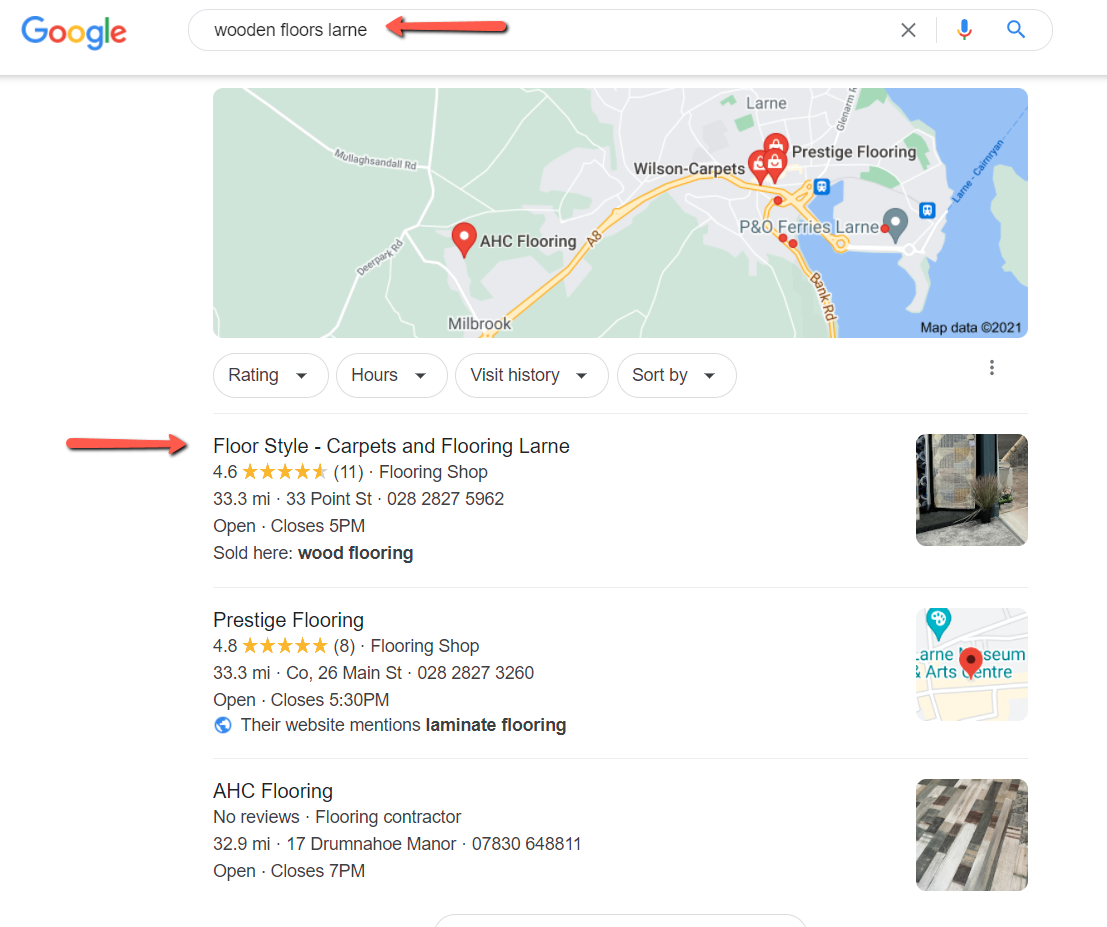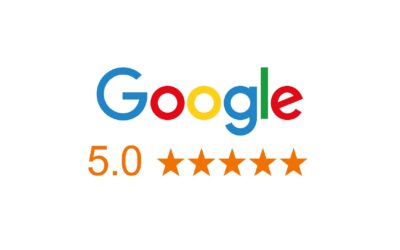 Although I had been in the digital marketing space for nearly 10 years, I needed a fresh challenge, and there's no better challenge than the Google Digital Garage But at 55 I was too old! After all, I kept hearing this from friends once they reached 40, so I had no...
read more
You're In Safe Hands! Phil Carrick Is A Member & Mentor For The Chartered Institute of Marketing