Google Ads Experts
Let's face it! Sales enquiries are the lifeblood of any business.
We help businesses find new customers/clients, reduce costs and make more money using Google!
If you're already advertising on Google, then we are confident we can reduce your cost per lead (CPL) by approx 20% in 30 days!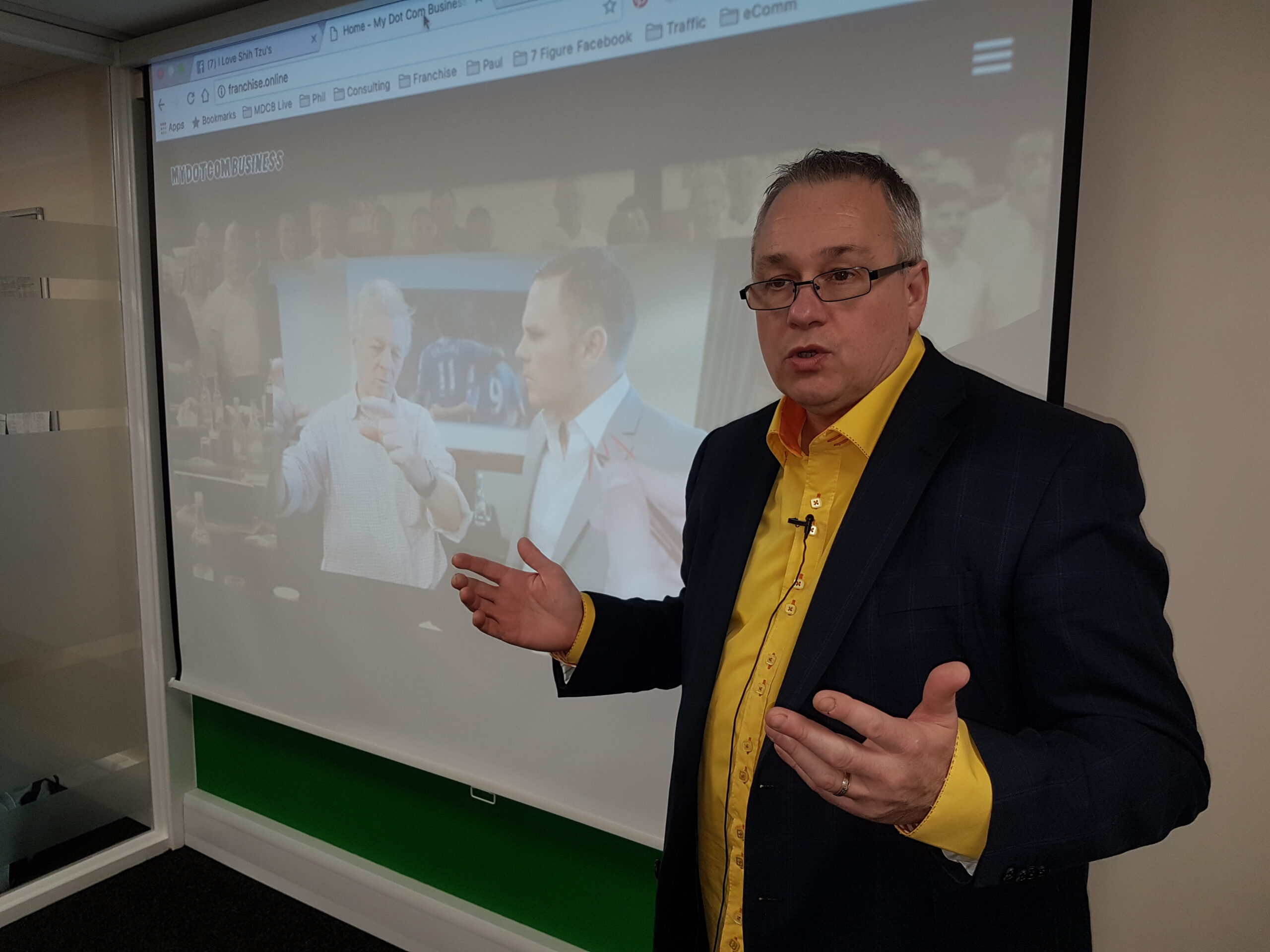 You're in good hands. Red Chilli Digital Ltd was founded in 2015 by Phil Carrick, an organic lead generation expert for over 15 years and a Member and Mentor for the Chartered Institute of Marketing.
Phil has worked for the likes of Google Digital Garage and is also a part-time freelance Digital Growth Consultant for the South Eastern Regional College (SERC), Belfast City & Antrim Council's here in Northern Ireland.
What Others Have To Say
We enter into a strict non-disclosure agreement with all of our clients.
However, here are just a small selection of the wonderful testimonials that have been given about our Director, Phil Carrick. You can see all 39 x 5 Star reviews here on TrustPilot. You can also check out our 5 Star Google reviews here.
For businesses wanting to ensure they are not left behind in today's ever changing internet market you really need to speak to Phil Carrick. His innovative company has expert knowledge and "know how" regarding social media and internet marketing. Thanks Phil.
I've known Phil for a number of years now. Phil has a unique approach. If you have a business, or if you are thinking of starting a business, then with Phil's help and instruction you can be attracting laser targeted customers before you know it.
I've attended many training sessions and workshops with Phil and to me his is the best internet marketer and trainer in the world today!
What Phil doesn't know about driving traffic and leads to your website can be written on the back of a stamp!
It's a rare thing to find someone blunt, direct and no-nonsense that's also comprehensive, caring and inclusive. If you're looking to find a way to increase your business then I'd highly recommended you jump onto anything that Phil's doing.
Phil is the most knowledgeable person I have come across in Internet Marketing. His training & help are second to none and his training methods are easy to implement and always has great value.
Phil is one of the nicest, most genuine, and honest guys in the Internet Marketing world. He has many years of experience and knows just about every trick in the book. If you want a guy to trust about how to boost your business then Phil is your man.
I've used a 'lead generation' company before, why are you different?
First off, we are not a 'lead generation' company, we class ourselves as your sales partner. Any company can send you a ton of random leads and charge on a per-lead basis like most, we could! That just wastes your time and conversion is poor. Instead, we focus on delivering real value to your business. We want to be a long-term parter for your business, the only way we can do that is by delivering quality over quantity.
I already advertise online!
Great, so you know how beneficial paid advertising is to a business. How is that going for you? It can be hit or miss, depending on who you have running your campaigns and their expertise.
For example, we hear many business owners saying "I've advertised on Facebook, it doesn't work".
The fact is that it DOES work, and very well. Like any ad platform, your offer, creative and sales eco-system are key.
We're happy to review your online sales system Free of charge. Just click the button on this page to book a Free consultation with our Director and veteran direct response marketer, Phil Carrick.
Do you offer any guarantees?
Absolutely! You tell us how many enquries you require each month, and if for some obscure reason we are unable to deliver, then we will continue for no charge until we do.
Am I locked into a contract?
Absolutely not! That is not how to do business! Rest assured, we operate on a monthly rolling contract that can be cancelled at any time.
Can I not just market my business for free?
Absolutely, but please be aware Organic Marketing (free) takes time, and a lot of time.
Organic marketing is usually based around writing content and sharing that content on social media channels.
Organic marketing could also be the likes of Search Engine Optimisation (SEO). If you've ever tried to 'rank' your website on the top of Google's coveted page 1, then you know how long it takes, months and often years!
Paid advertising is your short-cut, and something we do all the time. Why, because time is money!
Do you offer a Free trial?
We're sorry no, but we do offer a guarantee. We are confident that we can deliver on your requirements. If for some reason we do not hit our KPI's then we will continue to send you enquiries at no charge until we do.