Is your website getting found in the search engines?
Download our free guide to learn how to optimise your website and the secrets you need to unlock for the search engines to

rank your website higher

.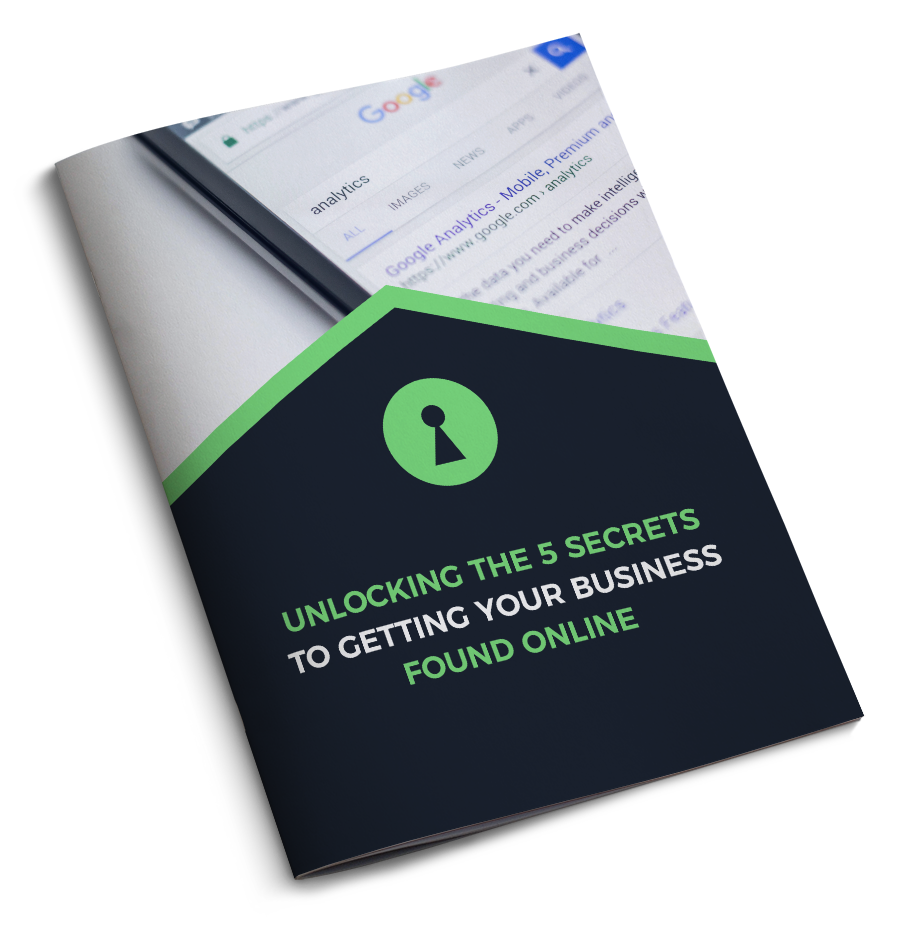 Are you visible to customers who are looking for a business like yours?
The Internet has changed dramatically over the last decade. It's no longer possible to launch a website and just cross your fingers, hoping for people to find it online.
More than 500,000 new websites are created every day. It's a crowded place and there's no reward for businesses who can't be found by their customers.
The first page of the search results in Google shows the 10 websites that they feel are most relevant for the particular search that has been performed. Do they think your website is relevant?
Download our free guide today to unlock the SEO secrets to getting your business found online.
Learn how to look for keywords that your customers are using to find businesses like yours in the search engines
See how easy it is to check how your website is ranking in the search engines and how to assess where improvements are required
Understand the 12 important factors of on-page SEO and why these are critical for every single page on your website
Follow a quick tip for improving your visibility in your local area, bringing you more enquiries and interest from local customers
Learn why content is king and how you need to take time to review your content and ensure that it suits your target audience
On 23rd March 2011 I Lost My SEO Services Agency Overnight!
I remember it well, it was 23rd March 2011 and that's when I lost my SEO Services Agency virtually overnight!
Why?
At the time we had been using techniques that were proven to rank clients quickly on Page #1 of Google, the only thing was that these 'short cuts' were going to quickly come crashing down!
Then it happened!
On 26th February 2011 Google launched their now infamous PANDA algorithm update.
The update focused on relevancy and quality of information, it's an update that was responsible for the demise of so many SEO Agencies and their partners.
Many agencies took the decision that SEO was just 'too difficult & time consuming', not us!
We studied algorithm patterns, relevancy and content scores for over 3 years. It was painstaking, and there were lots of long days.
Patterns started to emerge!
We began studying the ranking factors for Google's new service, Maps and what is now referred to as Google My Business
Red Chilli Digital was born.
Now, we pride ourselves on providing the very best SEO services for businesses in the United Kingdom and further afield.
*  We DO NOT promise the earth and never deliver, like some!
*  We NO NOT take an eternity to rank your business!
*  What we do is treat YOUR business like our own. Your success is our success!
That is our ethos, plain and simple.
We want YOUR business to grow, then you will tell others.
We look forward to helping you grow.
Instead of being jack of all trades, our team excels in and specialises in SEO. This means we're well equipped to getting you results.
We don't cut corners or take any shortcuts when doing your SEO, everything we do is safe, robust and more importantly is within the terms of service of the Search Engine's.
Our clients love our work and you will too! Just read our reviews and you'll see what it's like working with our team.
"I've attended many training sessions and workshops with Phil and to me his is the best internet marketer and trainer in the world today!
What Phil doesn't know about driving traffic and leads to your website can be written on the back of a stamp!"
"For businesses wanting to ensure they are not left behind in today's ever changing internet market you really need to speak to Phil Carrick.
His innovative company has expert knowledge and "know how" regarding SEO & internet marketing. Thanks Phil."
"I've known Phil for a number of years now. Phil has a unique approach.
If you have a business, or if you are thinking of starting a business, then with Phil's help and instruction you can be attracting laser targeted customers before you know it".
"It's a rare thing to find someone blunt, direct and no-nonsense that's also comprehensive, caring and inclusive.
If you're looking to find a way to increase your business then I'd highly recommended you jump onto anything that Phil's doing."
"Phil is the most knowledgeable person I have come across in SEO and Internet Marketing. His training & help are second to none and his training methods are easy to implement and always has great value.
If you are looking for a mentor look no further than Phil Carrick".
"Phil is one of the nicest, most genuine, and honest guys in the SEO and Internet Marketing world.
He has many years of experience and knows just about every trick in the book. If you want a guy to trust about how to boost your business then Phil is your man".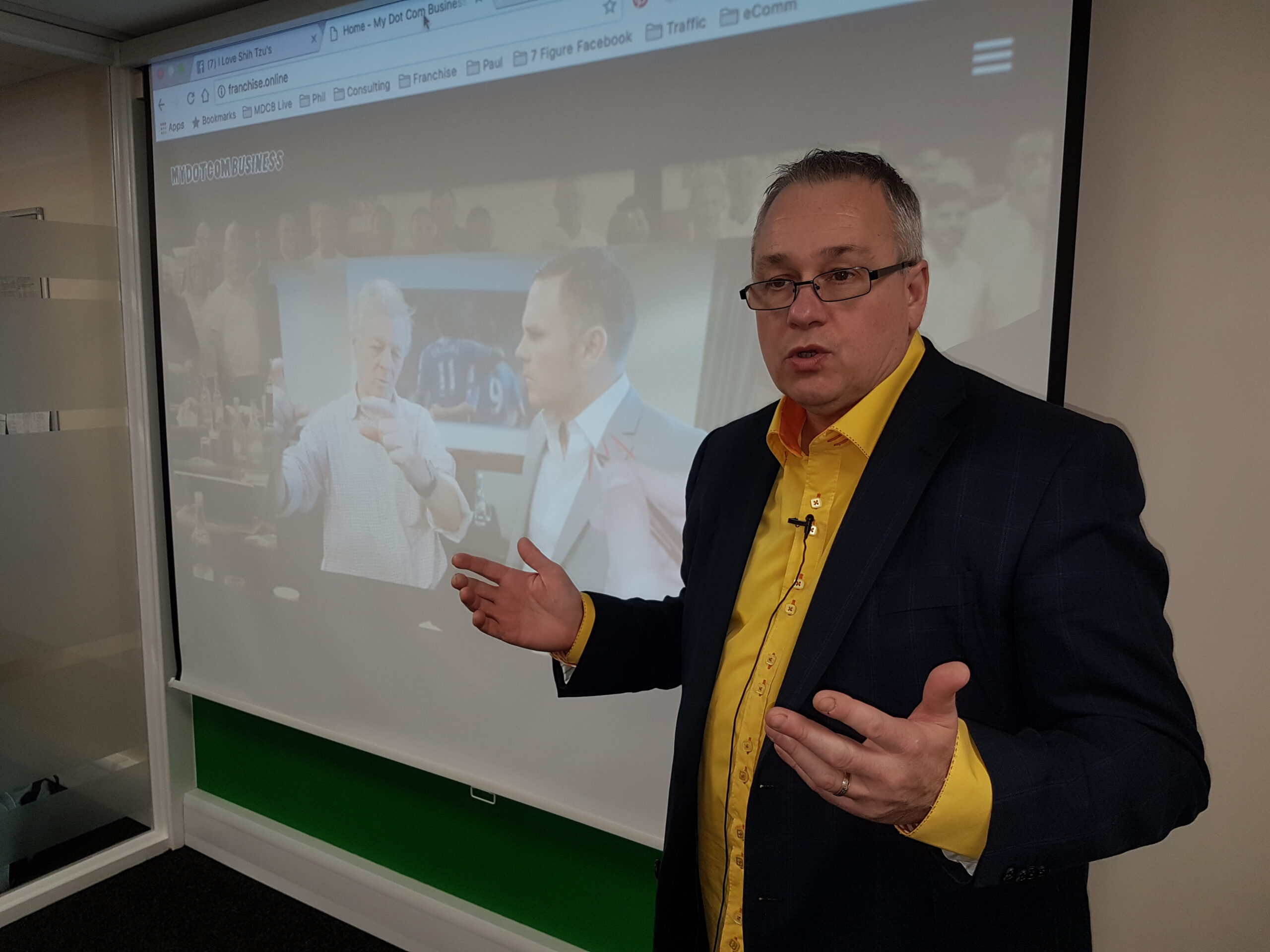 Our Director, Phil Carrick, has been delivering SEO Services and Lead Generation since 2008.
Having lost his business to the Google Panda update in 2011, Phil has made it his focus to identify patterns in the search engine algorithms.
Phil has unique way to safely help businesses rank high in the search engine's, resulting in more consistent revenue for that business.
Phil is a Member and Mentor for the Chartered Institute of Marketing and regularly delivers 'digital growth' marketing workshops and personal sessions for SME's.
Phil also has a partner website Belfast SEO Experts.
Phil now concentrates solely on delivering high-quality SEO Services for businesses.