We'll get you on the First Page of Google, or we don't get paid!
Are people finding your competitors instead of you? Being visible on Google is the #1 way to generate more enquires and sales for your business!
Our SEO Services
We specialise in getting local businesses found on Google. We deliver results using proven and time-tested strategies that we have perfected over 10 years.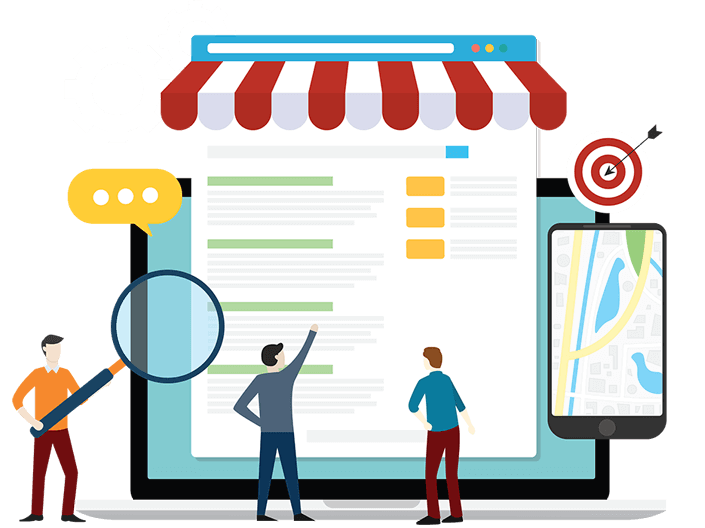 Local Search Engine Optimisation
Being listed on Google My Business (Google Maps) is #1 way to generate more enquiries.

Content Optimisation
Content is still king as they say. We will create optimised content for your listing.

On Page Optimization
We will ensure your GMB listing is highly optimised to outperform your competitors.

Digital Growth Consulting
We are here to help your business grow. We will guide you every step of the way.

Data Analysis
We analyse data continuously to ensure your listing is receiving maximum exposure.

Keyword Strategy
We carry out a thorough keyword strategy and optimise strategically for max results.
Fancy A Chat?
Want more visability, leads and sales? Schedule a 20-minute Free Consultation to see if we can help you grow your business.
Our Latest Projects
While we have helped hundreds of local businesses gain more visability and sales from Google – Here are a few of our latest case studies.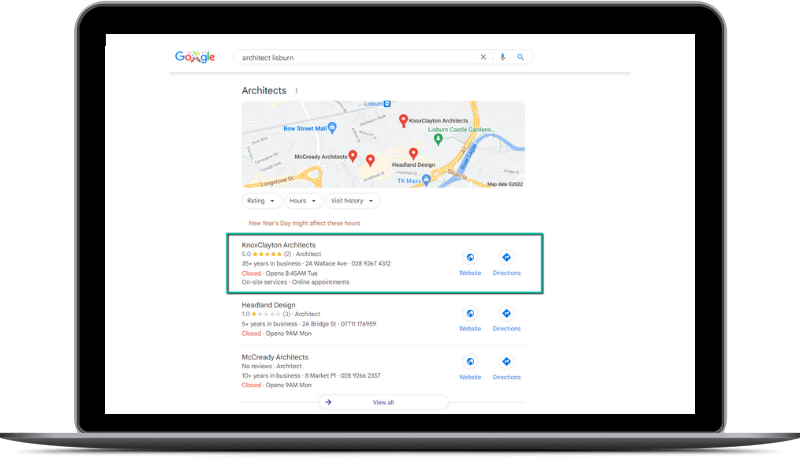 Architect
Knox & Clayton Architects, Lisburn
Kinesiologist
The Kinesiology Guy, Belfast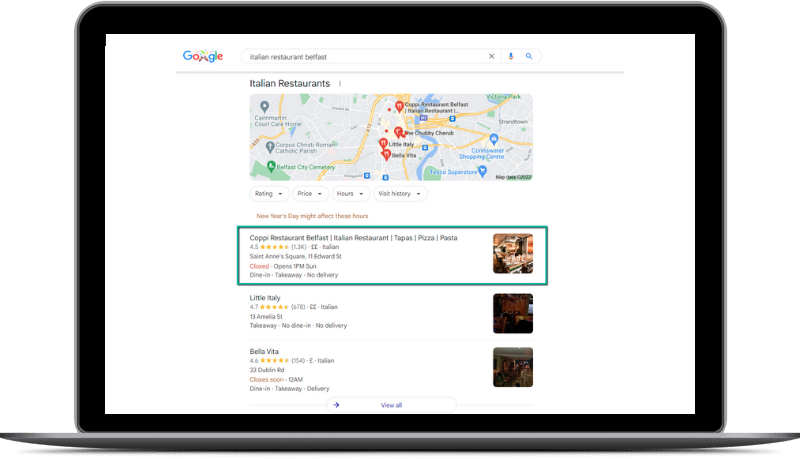 Italian Restaurant
Coppi Italian Restaurant, Belfast
What Others Have To Say…
We're very fortunate to have worked with hundreds of local businesses. Here are just a few of our verified testimonials.
Before working with Phil Carrick from Red Chilli Digital my business was invisible on Google My Business. After only a few days Phil was able to get my business showing in the Google '3-Pack' at the very top of Google for my chosen keyword! As a result of Phil's work I am now more visible and receiving more enquiries from Google.
In a world (now) full of digital marketers, we were extremely fortunate to have bumped in to Phil Carrick. We have worked with Phil for the past 3 months on a whole range of areas: Google My Business, Website; Facebook; Instagram, Google Ads, SEO etc.etc. He is extremely knowledgeable, professional, very patient, and a real nice person to boot. We would have no hesitation whatsoever in recommending him.
Phil delivered the goods. We had multiple issues with GMB profiles with two businesses registered to the same address, the business profile is now fully functional with better than expected results. When browsing for specialists in this sector look no further, great service, great chats and all importantly delivered as promised. 
We Know What Works, And What Doesn't.
We only adopt tried and tested proven strategies to help your business attract more views, leads and sales. We are the market leader when it comes to generating business from Google.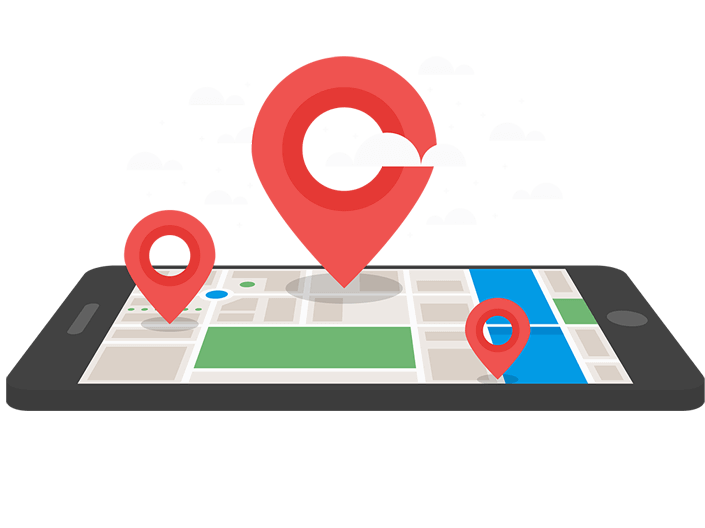 Many so-called experts will promise you the earth, outsource the work overseas, then rarely deliver. Beware of promises or guarantees! This is Google's 'train set', and ultimately they decide who appears. We just help Google make that decision easier!
Fancy A Chat?
Want more visability, leads and sales? Schedule a 20-minute Free Consultation to see if we can help you grow your business.