Here are just a few of the hundreds of success stories…
Toward Ltd – Executive Coaching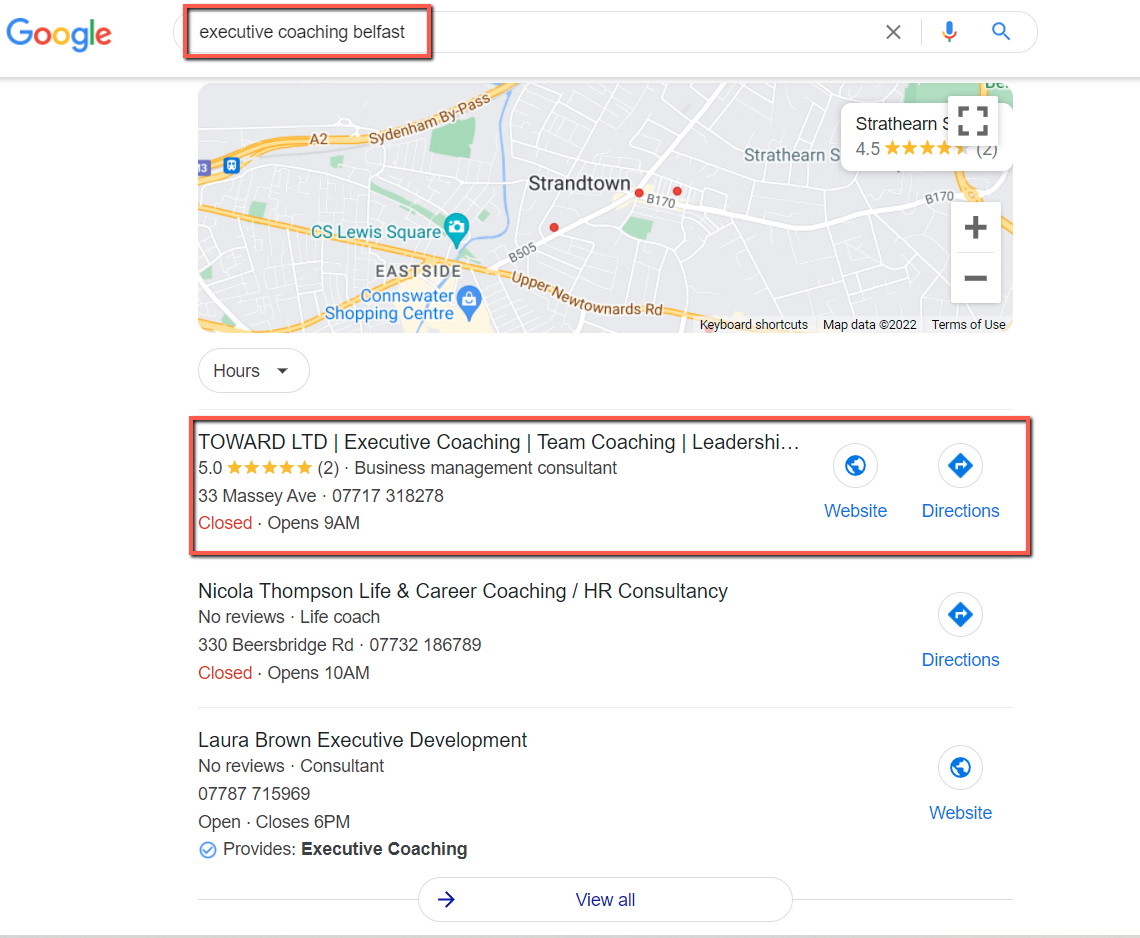 In a highly competitive niche we helped Toward Ltd get to #1 on Page #1 for many keywords.
As a result of this Toward Ltd has seen a huge increase in enquiries every month.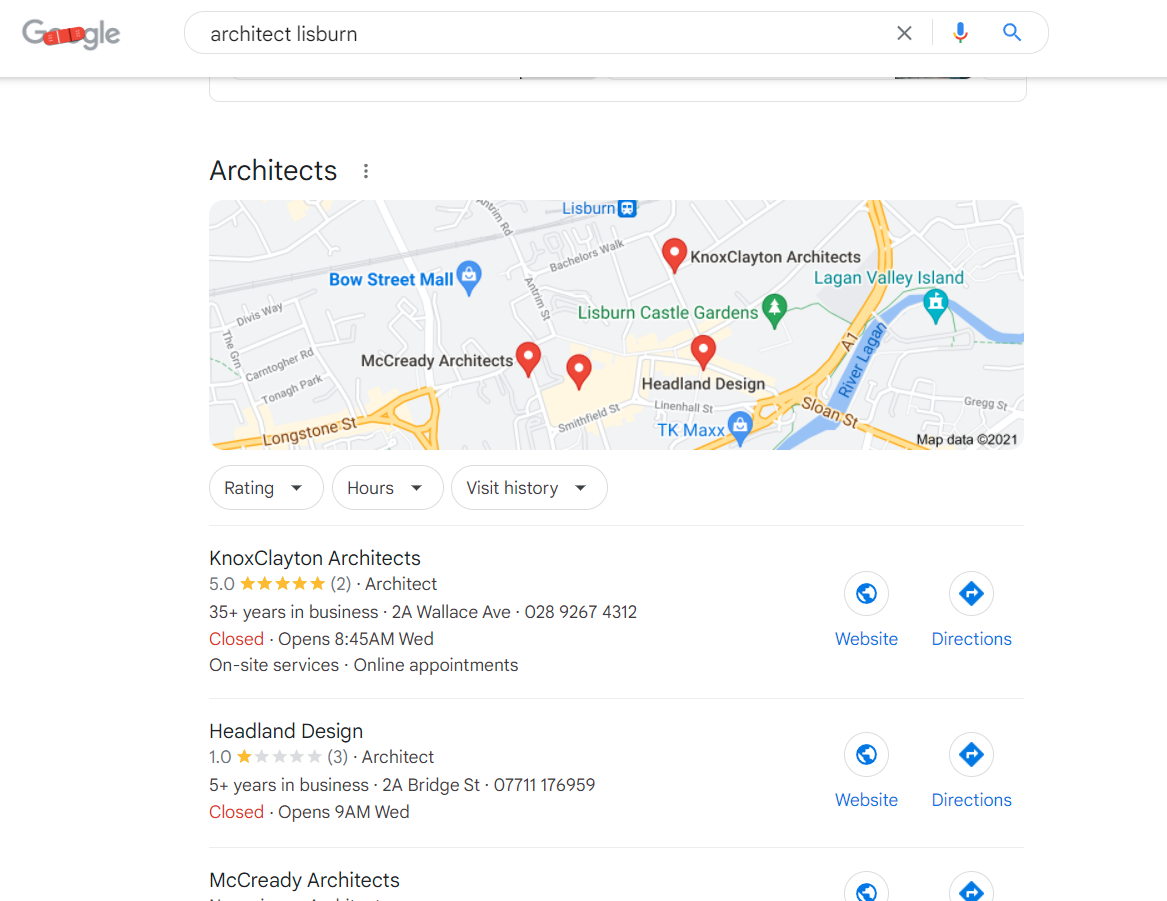 Knox Clayton Architects are in a city in Northern Ireland with a population of over 150,000, with many Architects competing for the coveted #1 position.
After working closely with Adrian at Knox Clayton they ranked #1 on Page 1 for the search term Architect Lisburn, as well as other searched keywords and phrases.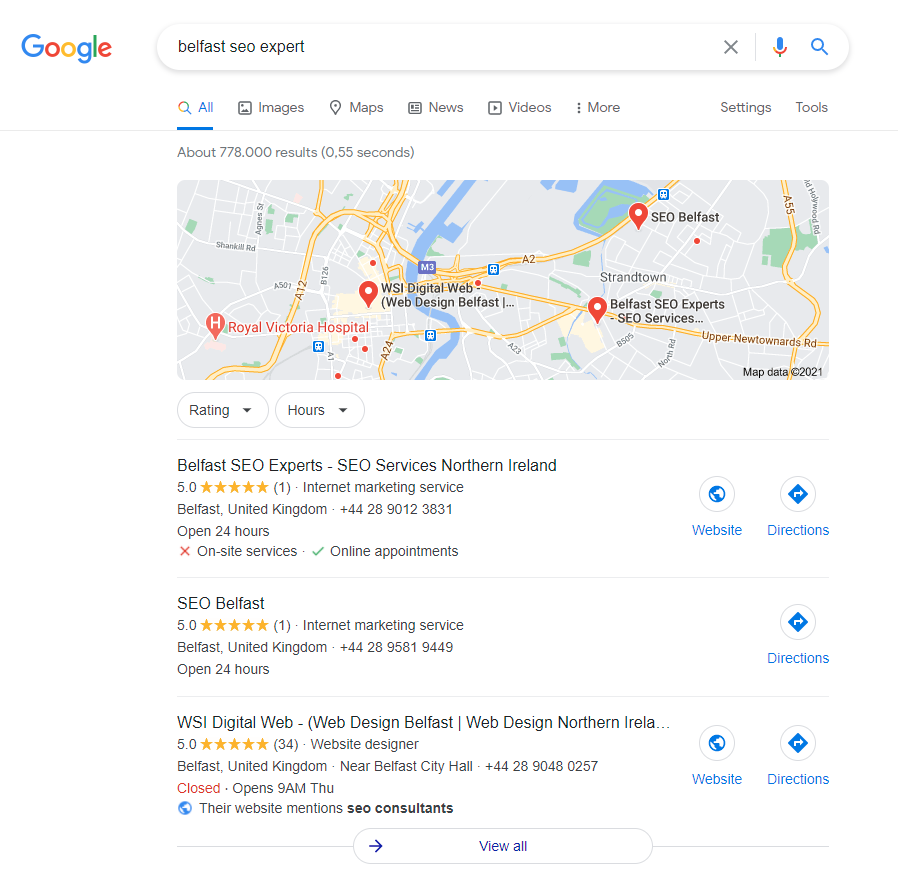 We managed to rank Belfast SEO Experts on #1 in only 2 months!
This is when we are against other competitors who specialise in Search Engine Optimisation (SEO).
Please Contact Us if you would like us to help you become more visible in the search engines.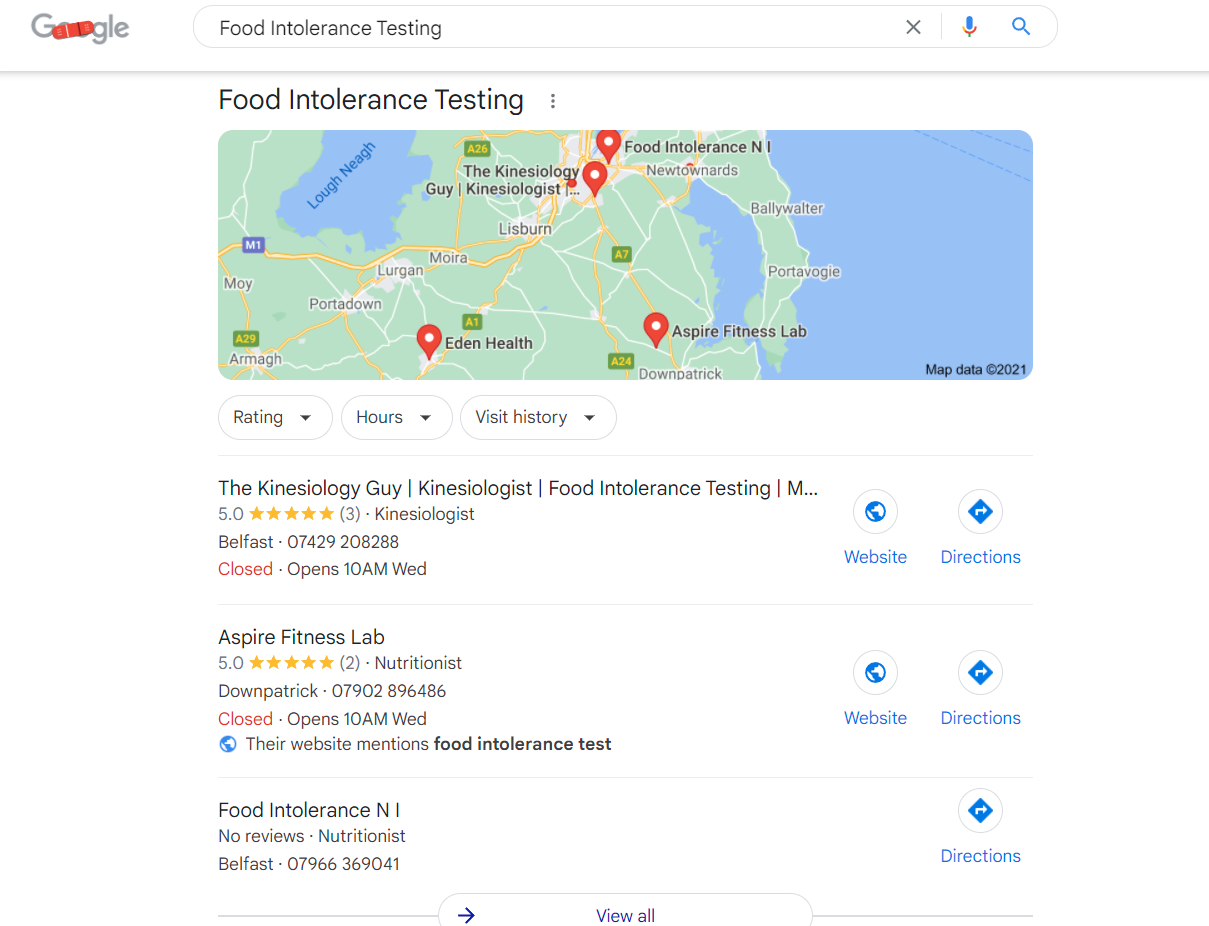 Although Kieran has over 20 years experience as a Kinesiologist, he did not have a Google My Business (GMB) listing for his business The Kinesiology Guy .
We worked with Kieran to create and completely optimise his GMB to help Google understand his business, and more importantly show his business in the search listings when potential clients are searching for Kieran's services.
We have managed to display Kieran's GMB listing on Page 1 in less than 1 month and Kieran's GMB has been found 640% MORE than last month!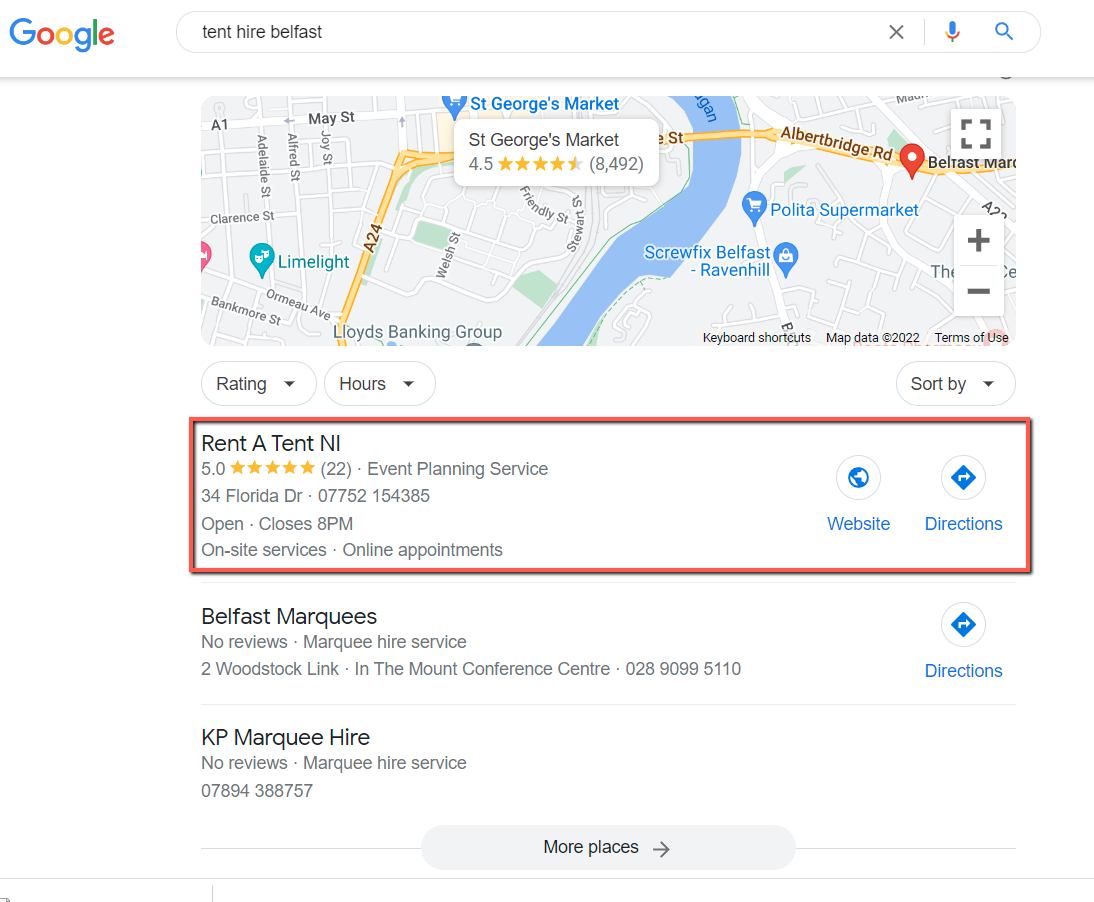 In a city with a population of approx 639,000 we helped Manus from Rent A Tent NI reach #1 on Page #1 in 3 months.
As a result of this Manus has seen a significant increase in enquiries and bookings for his business.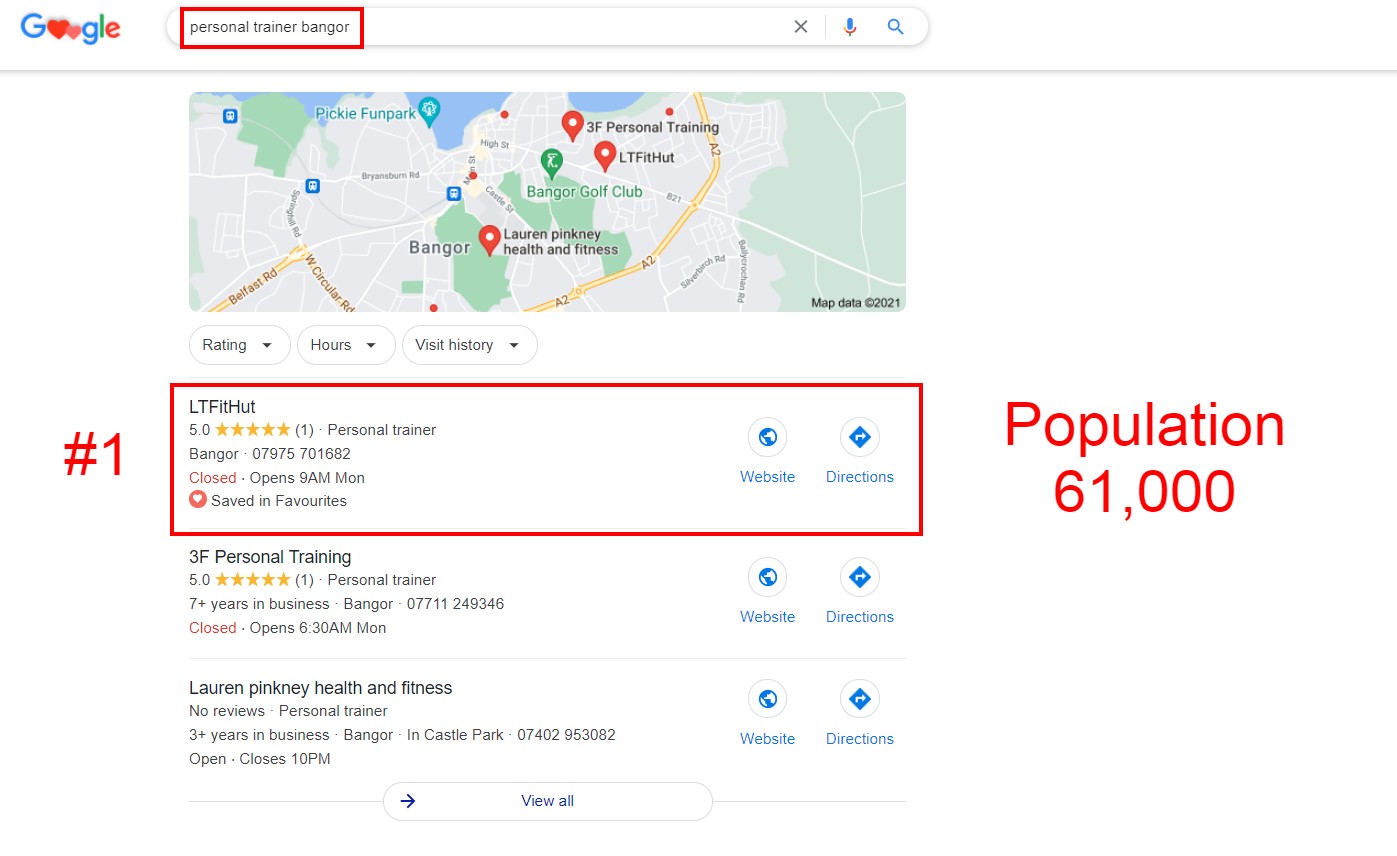 In a town with a population of 61,000 we helped LT Fit Hut grab the #1 spot in Google for their chosen keyword, personal trainer Bangor.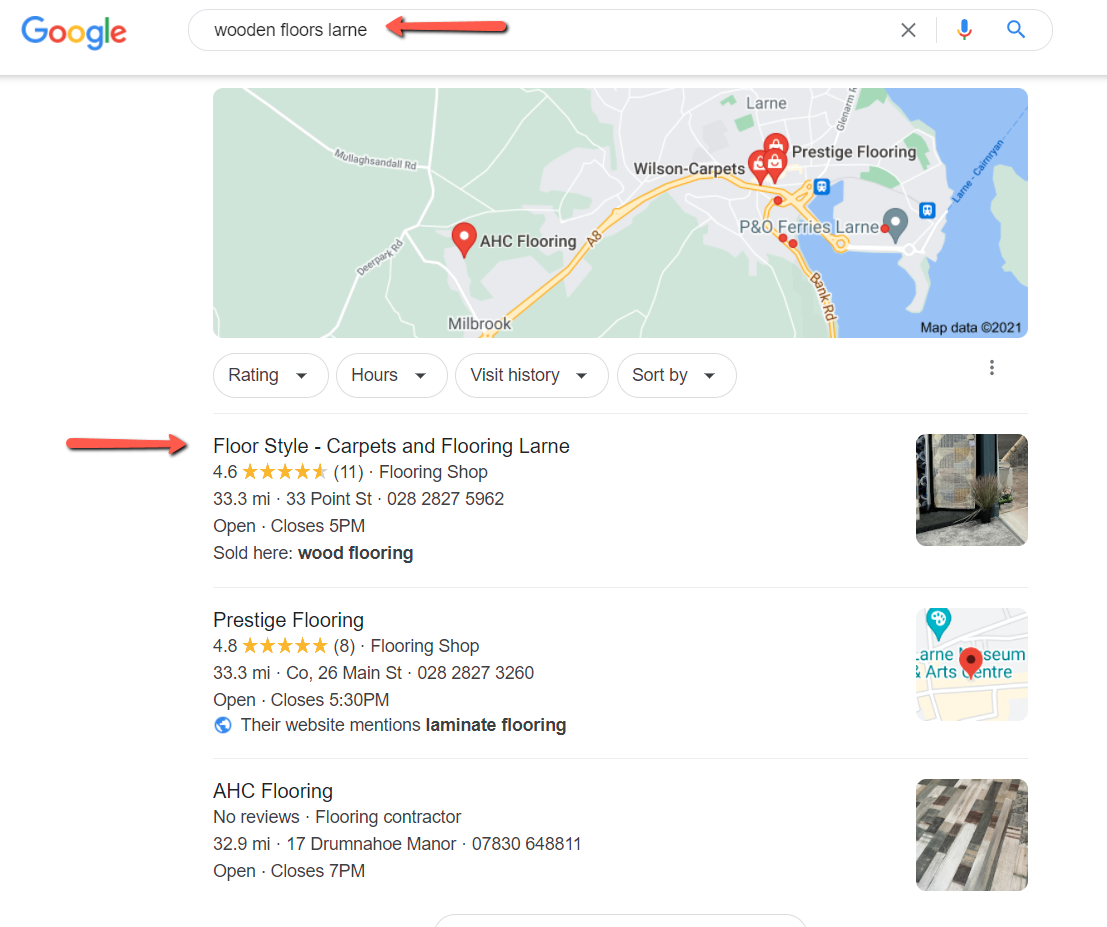 In a town of approx 38,000 we helped Floor Style in Larne hit the #1 spot in Google for their chosen keyword, wooden floors Larne.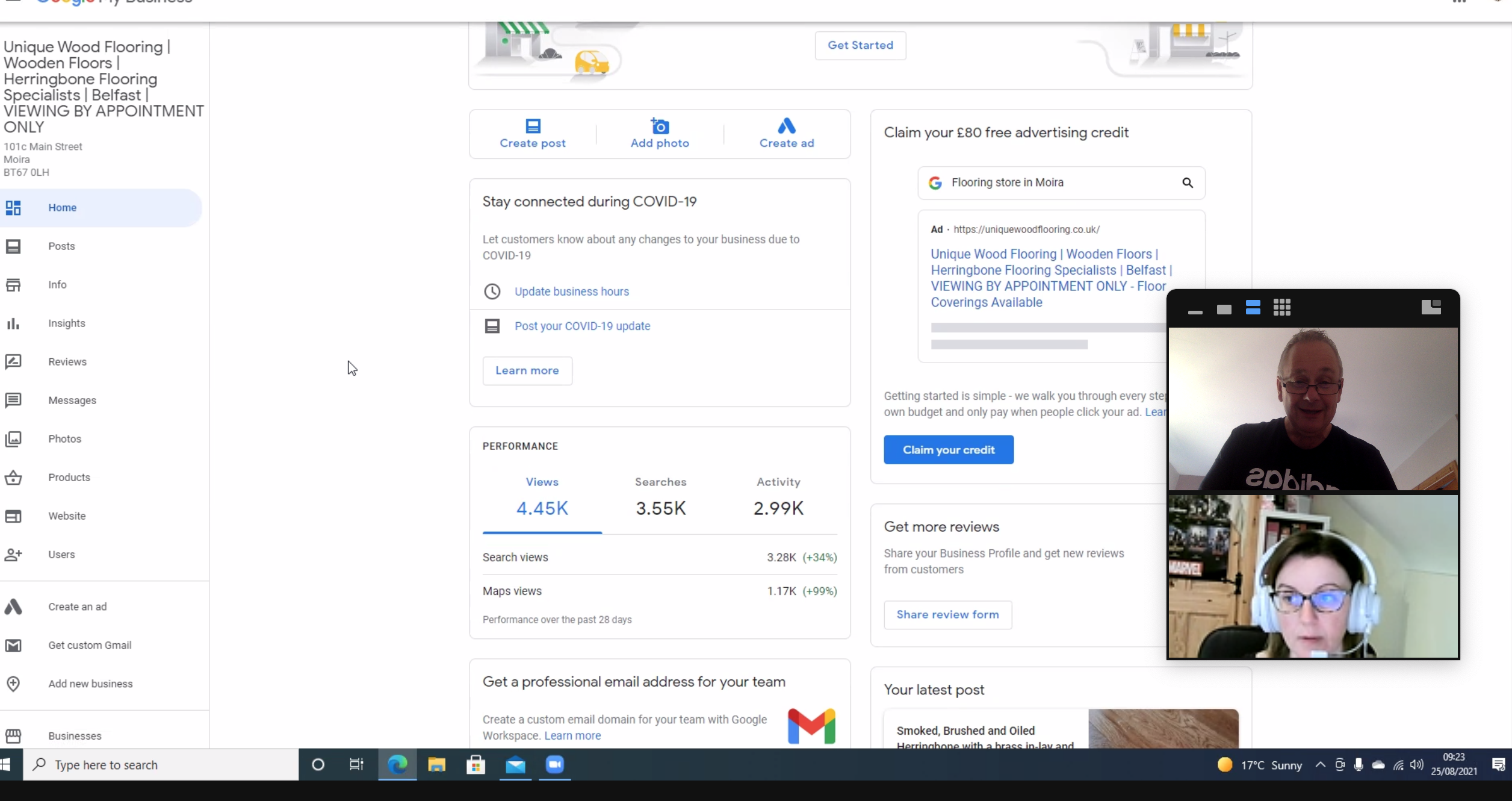 We worked with Charlotte from Unique Wood Flooring and helped her increase her Google My Business searches to nealy 4,500 in a 28-day period.
For a local business that is an incredible amount of views!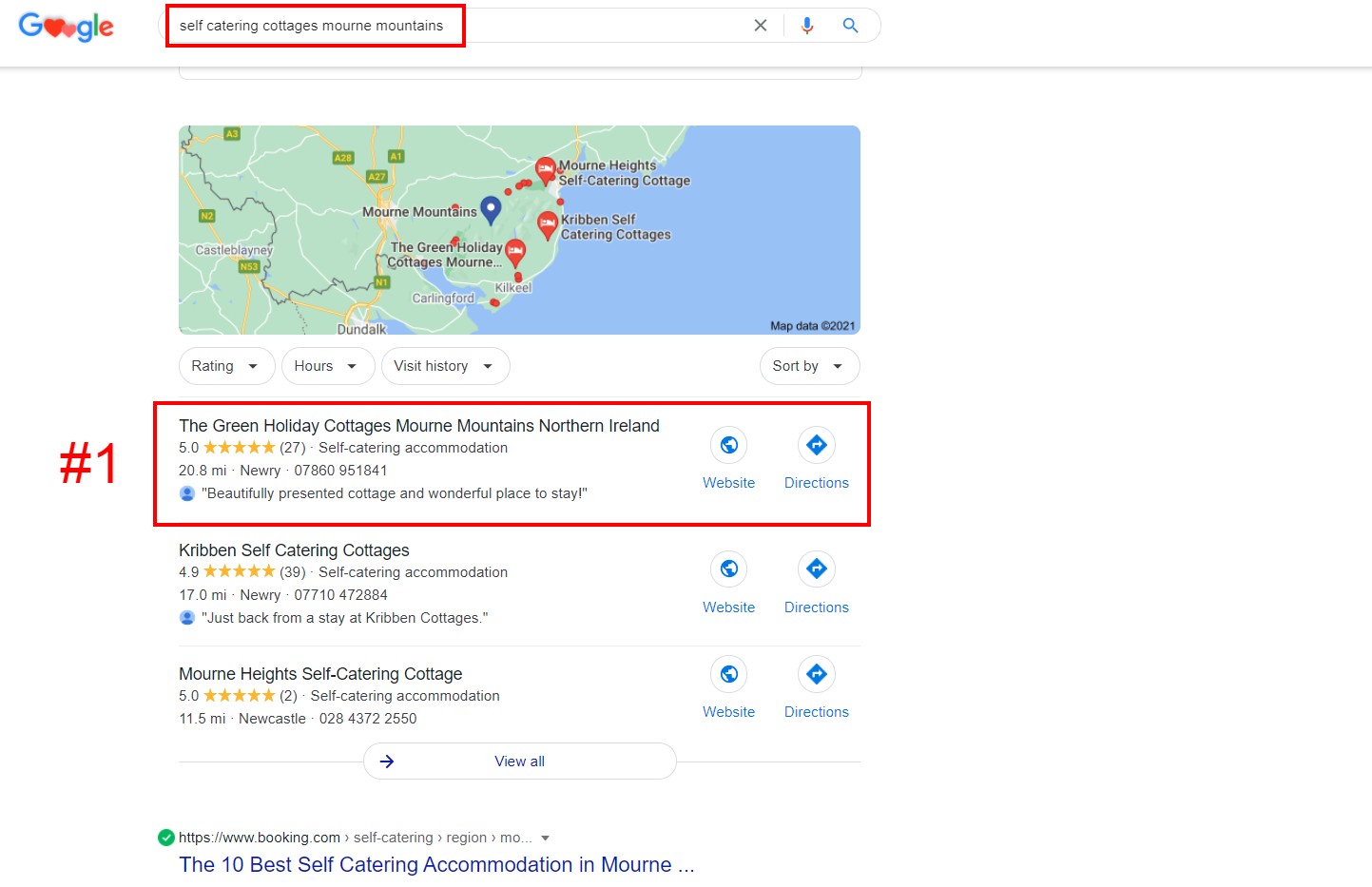 In an extremely competitive industry, we helped Jenny & Mark from Green Holiday Cottages rank #1 for their chosen keyword.